The TERRA-MEPP project is led by the University of Illinois at the Carl R. Woese Institute for Genomic Biology. Illinois was founded in 1868 with a focus on research and teaching in agriculture. Since then, the university has continued to be a pioneer in agricultural research, holding the second oldest-running corn experiment in the world. Established in 2007, the IGB is an interdisciplinary institute dedicated to transformative research and technology in the life sciences using team-based strategies to tackle grand societal challenges—including feeding a growing global population. 

Cornell University is a privately endowed research university and a partner of the State University of New York. As the federal land-grant institution in New York State, Cornell is committed to making contributions in all fields of knowledge to help improve the quality of life in New York as well as the nation and world.

Signetron
Signetron Inc was founded in 1992 and has been actively involved in a number of high profile successful government-sponsored R&D projects primarily through the Department of Defense. Areas of expertise include signal, image, video processing, and 3D computer vision algorithms and systems.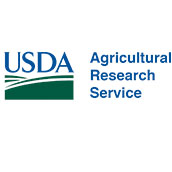 The United States Department of Agriculture's Agricultural Research Service coordinates and empowers 800 research projects across the country, and the world. Part of the ARS mission is to establish global food security, as it pertains to the sustainable economic growth and long-term prosperity of the U.S.