TERRA-MEPP awarded $3.1M to develop phenotyping robot
---
The University of Illinois announced that it has been awarded a 2-year, $3.1 million grant from the DOE Advanced Research Projects Agency-Energy (ARPA-E). Illinois will be the lead institution on the Mobile Energy-crop Phenotyping Platform (MEPP), working in partnership with researchers from Cornell University and Signetron Inc.
The researchers will develop all-terrain automated ground rovers that are able to travel between rows in the crop fields, viewing each plant from below and above. Phenotyping is the process of describing the growth, appearance, and mechanisms affecting yield. These phenotyping platforms will measure crop growth via 3D reconstruction of plants and stands and use reflectance of many different wavelength of light and infra-red radiation, along with LiDAR (laser light detection and ranging) sensors to assess physiological indicators of performance.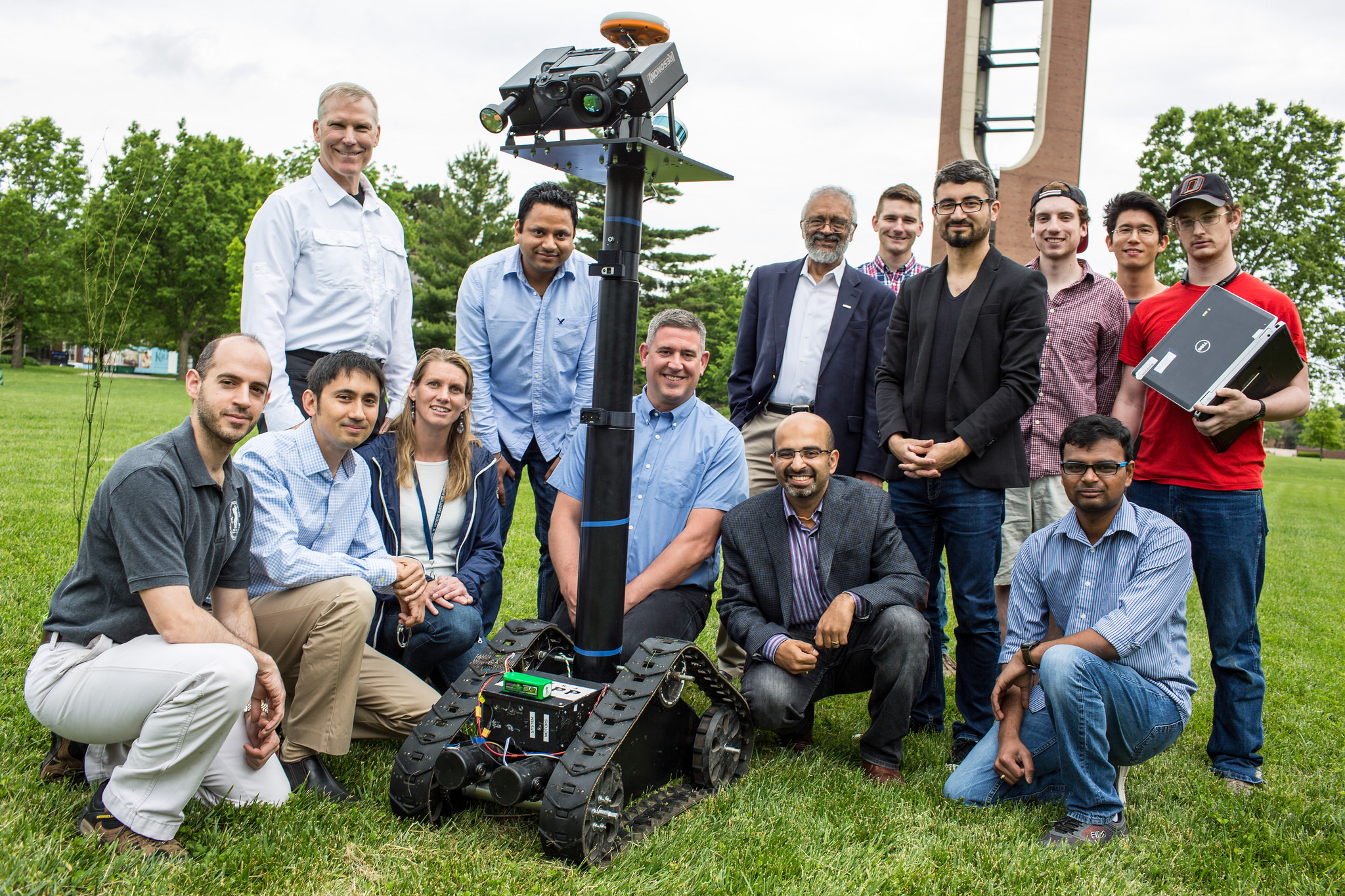 The team will also use advanced biophysical computational models of crop growth and DNA-sequencing technologies, allowing association of genes with improved crop performance to accelerate breeding of energy sorghum. Once established, the techniques will be equally applicable to all crops.
"High throughput field phenotyping is crucial to making full use of current ability to resequence many genetically unique lines in breeding improved bioenergy crops," said principal investigator Steve Long, Gutsgell Endowed Professor of Plant Biology and Crop Sciences and faculty member at the Carl R. Woese Institute for Genomic Biology. "Current platforms involve expensive and cumbersome gantry systems or unmanned aerial vehicles that can see only the top of the crops. These all-terrain robotic platforms have a much lower cost, yet are easily transportable, so they will be within the reach of small breeding operations as well as the largest companies."
Illinois received this competitive award from ARPA-E's Transportation Energy Resources from Renewable Agriculture (TERRA) program, which will integrate agriculture, information technology, and engineering to address major global challenges providing sustainable, affordable, and abundant plant feedstocks for bioenergy. TERRA will also fund a large public database that will provide plant physiologists, bioinformaticians, and geneticists with the knowledge to improve sorghum and other bioenergy crops.
---
By: Susan Jongeneel | Carl R. Woese Institute for Genomic Biology | University of Illinois