October 1, 2017
Autonomous robot works plant canopy
---
An agricultural robot that monitors crops under the plant-canopy level could facilitate crop scouting and help farmers to keep plant diseases or insect infestations from spreading. The robot – called TerraSentia – was developed at the University of Illinois and recently was featured at the Ag Innovation Showcase in St. Louis.
Girish Chowdhary, a professor at the University of Illinois Department of Agricultural and Biological Engineering, developed TerraSentia.
"Our robot will do the exhausting, time-consuming error-prone part – collecting field data – giving plant breeders and scientists more time to analyze it and make key decisions," Chowdhary said. "What would take a team of researchers tromping through fields with tape measures and other tools to do in several days, our robot can do in several hours. The robot is teachable. We can work with breeders and others on traits they want to measure."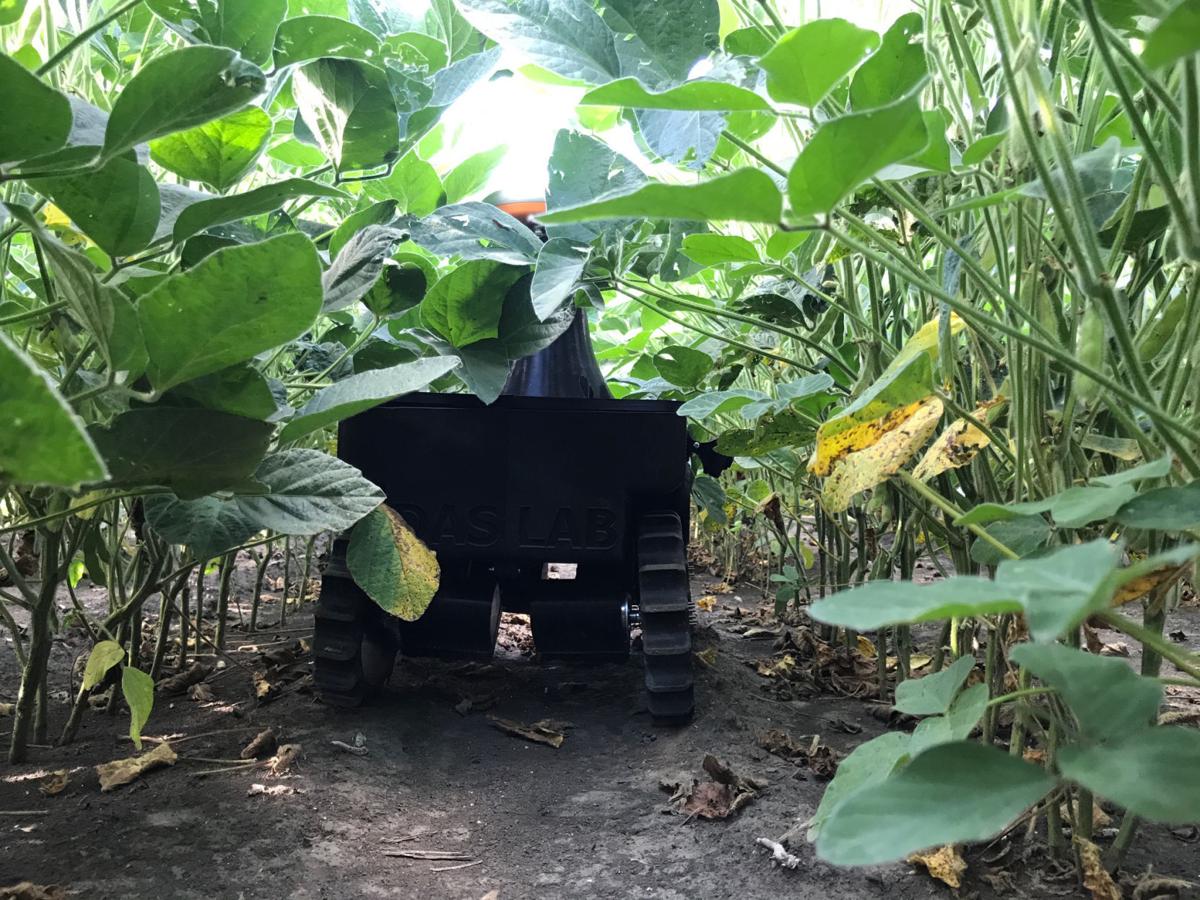 Currently the robot can autonomously count plants and measure stem width to help estimate biomass for corn and soybeans. Work is underway to teach it to measure stem, angle plant height, corn-ear height, leaf-area index, early vigor, and to identify potential for lodging and diseases.
Chinmay Soman, CEO of EarthSense Inc., a new startup company that is marketing TerraSentia, said agronomists and farmers could use the robot to observe what's happening under the plant canopy, such as brown spot in soybeans or fungal diseases in corn. They could then spot-treat before a disease spreads to more of the crop. The robot also could be used to observe nutrient deficiencies, Soman said.
The robot is about 11 inches wide and 10 inches in height so that it can maneuver between most row crops. It is equipped with two cameras, a tablet app featuring first-person view, and secure cloud-software that stores data and teaches the robot. The robot's battery carries about 8.5 hours per charge.
The robot can be customized with global-positioning-system technology to enable autonomous navigation. Custom mounts also could be added for sensors, such as multi-spectral cameras, hyperspectral cameras, stereoscopic and structured light cameras, and light-detection and ranging – LIDAR.
TerraSentia will be ready for the 2018 growing season. Early adopters will receive 100 hours of one-on-one consulting to teach their robot to detect and quantify traits that drive their business or research.
Chowdhary developed TerraSentia at the University of Illinois with support from the Advanced Research Projects Agency – Energy. Visit earthsense.co or email hello@earthsense.co for more information.
---
By: Lynn Grooms | Agri-View
Go to original story
---
RELATED RIPE OBJECTIVES
Robot